How To Select The Right Roofing Engineers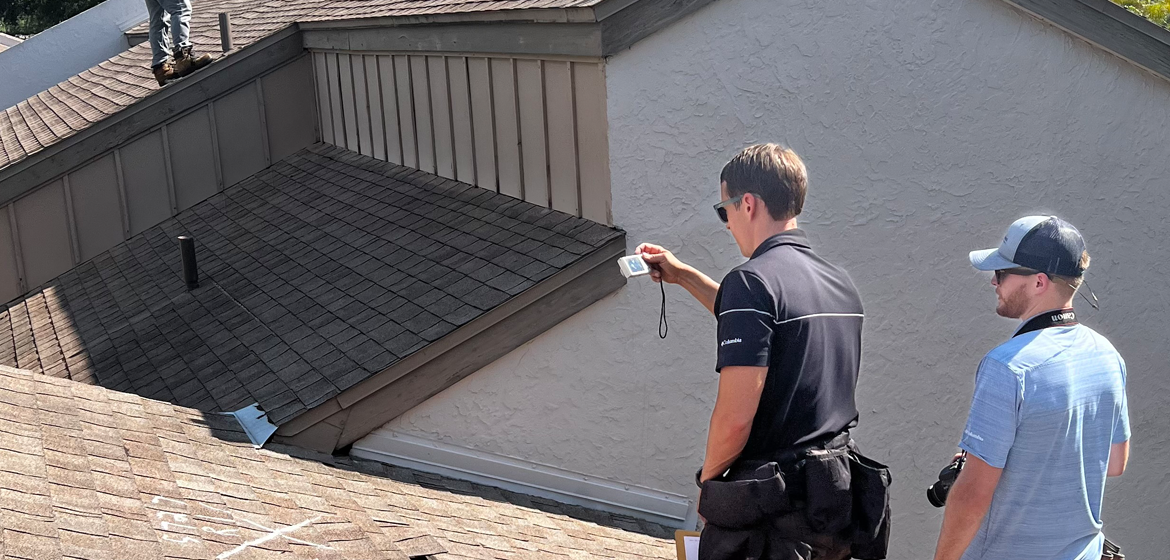 Selecting the right roofing engineers is a critical step in ensuring the success of your roofing project. Whether you're planning a new construction project, a roof replacement, or need assistance with roofing maintenance, having the right professionals on your side is essential. Roofing engineers bring specialized expertise in the design, construction, and maintenance of roofing systems. In this guide, we'll walk you through the steps to help you select the perfect roofing engineers for your specific needs, ensuring that your project is executed with precision and professionalism.
Assess Your Roofing Needs
Before you begin your search for roofing engineers, it's essential to have a clear understanding of your roofing needs. Determine the scope of your project, whether it involves new roof design, installation, maintenance, or repairs. Consider factors like the size of your building, the type of roofing system you require (e.g., flat, shingles, metal), and any specific challenges or concerns you may have.
Having a well-defined set of requirements will enable you to communicate effectively with potential roofing engineers and ensure they have the expertise to meet your project's demands.
Research and Recommendations
Start your search by conducting thorough research. Seek recommendations from trusted sources such as colleagues, friends, or other professionals who have experience with roofing projects. Online reviews and testimonials can also provide insights into the reputation and quality of work of roofing engineers in your area.
Compile a list of potential candidates based on your research, and be sure to verify their credentials, licenses, and insurance coverage. A reputable roofing engineer should have the necessary qualifications and certifications to perform roofing work safely and effectively.
Interview Potential Roofing Engineers
Once you've narrowed down your list of potential roofing engineers, schedule interviews with them. During the interviews, discuss your project in detail and ask relevant questions. Inquire about their experience with similar projects, their approach to solving roofing challenges, and the materials and techniques they plan to use.
Additionally, inquire about their team's size and qualifications, as well as their commitment to safety practices. A professional roofing engineer should have a clear plan for project management, including timelines, budgets, and communication protocols.
Review Past Work and Portfolios
To gauge the quality of work and the level of expertise of potential roofing engineers, request to see their past projects and portfolios. A reputable roofing engineer should be able to provide you with photographs, case studies, or references from previous clients. This will give you a sense of their craftsmanship, attention to detail, and ability to meet project objectives.
Pay attention to the variety of roofing systems they have worked on and whether they have experience with projects similar to yours. A diverse portfolio is a good indicator of their versatility and capability to handle various roofing challenges.
Obtain Detailed Quotes and Contracts
Once you've evaluated potential roofing engineers and are satisfied with their qualifications and past work, request detailed quotes and contracts. The quotes should outline all the costs associated with your project, including materials, labor, permits, and any potential additional expenses.
Review the contracts carefully, ensuring they include project timelines, payment schedules, and warranty information. Clear and comprehensive contracts are essential to protect both parties and establish expectations for the project.
Selecting the correct roofing engineers for your project is a crucial step in achieving a successful roofing outcome. Assess your roofing needs, conduct research, and seek recommendations. Interview potential roofing engineers, review their past work, and obtain detailed quotes and contracts. By following these steps, you can confidently choose roofing engineers who are qualified, experienced, and committed to delivering a top-notch roofing solution for your project.