Lights, Camera, Rockstar! There's Only One Dr. Dudley McFarquhar, PhD, PE
Dr. Dudley McFarquhar, PhD, PE, has marked another significant milestone as the first Jamaican-born African-American to be Chairman of the BETEC Council at the National Institute of Building Sciences (NIBS). Envision the nation's building leaders at the premiere meeting for "those who impact the built environment for solutions to greater challenges." Now, embrace the vision of Dr. Dudley McFarquhar standing tall, receiving the NIBS Distinguished Service Award.
Stone Building Solutions' Pillar of Excellence
The world of awards has witnessed numerous outstanding individuals, but the energy around Dr. Dudley McFarquhar is exceptional. Stone Building Solutions has basked in the light of numerous accolades, but this recognition is truly unparalleled.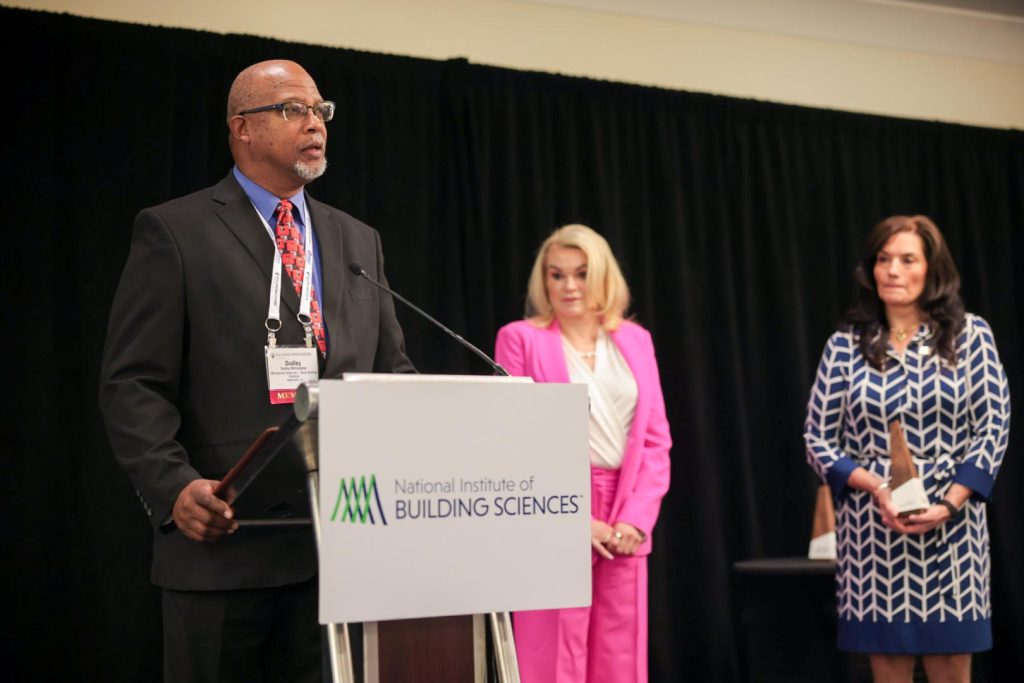 Global Footprint, Lasting Impact
As an eminent figure in structural engineering, Dr. Dudley McFarquhar has demonstrated expertise that transcends borders. His presence on various national and international Structural Engineering boards underlines the respect he commands across the global engineering community.
Spotlight on the NIBS Distinguished Service Award
The NIBS Distinguished Service Award is an emblem of profound professional commitment. Garnering this award requires an individual to exhibit monumental contributions towards the Institute's mission and goals. In this context, Dr. Dudley McFarquhar's achievement stands as a testament to his unwavering commitment to the building community's future.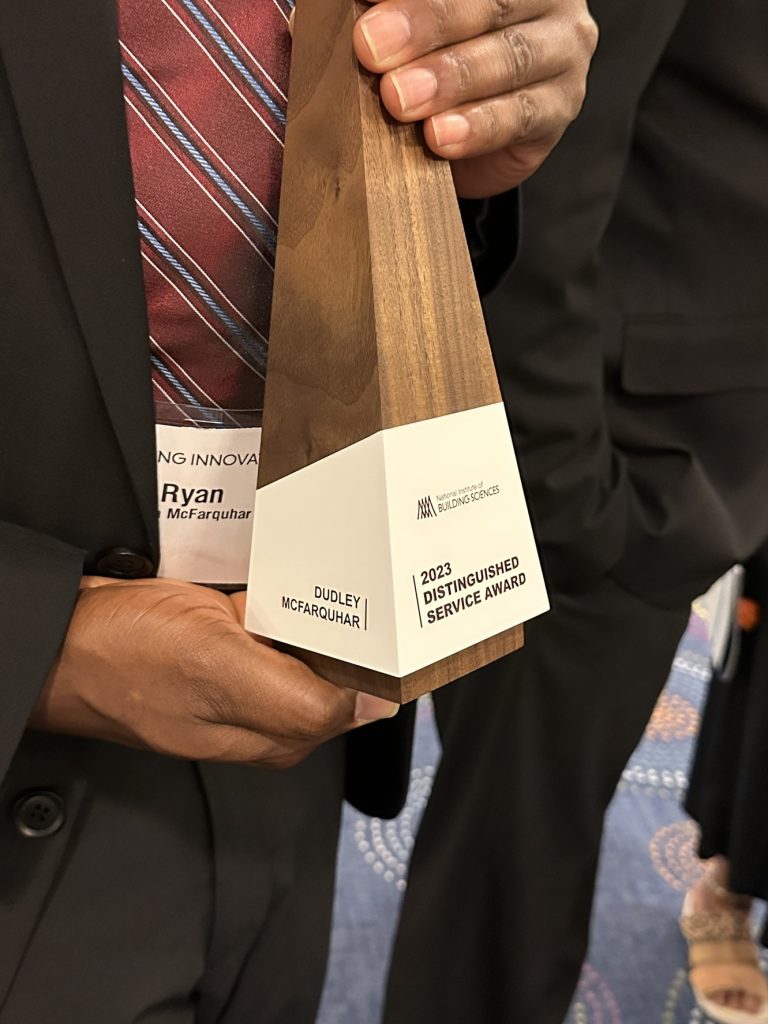 National Institute of Building Sciences: A Beacon of Progress
The National Institute of Building Sciences, a non-profit and non-governmental entity, has long been the vanguard of advancements in building science and technology. Their foundation, laid down by the U.S. Congress in the Housing and Community Development Act of 1974, was based on recognizing the urgent need for an interface between the government and the private sector. Since its inception, NIBS has stood as a robust link, acting as a resource for those invested in the life cycle of physical facilities. Their mission has attracted expertise from myriad domains, including design, architecture, construction, and government.
An Institute with Broad Horizons
NIBS doesn't just function as a think tank; its reach is vast and its impact profound. Operating eight councils, each with a unique focus, NIBS brings together the nation's leading experts in diverse building-related disciplines. These councils, governed by voluntary boards comprising nationally recognized leaders, play a pivotal role in shaping building science and technology's future. From the Consultative Council to the Whole Building Design Guide-WBDG Workgroup, each council drives innovation and excellence.
Continuing the Legacy
The Building Enclosure Technology and Environment Council (BETEC), one of NIBS's councils, is set to see a landmark event with Dr. Dudley McFarquhar assuming chairmanship. It's not just a position; it's a symbol of diversity and inclusivity in the world of building engineering, proving that excellence recognizes no boundaries.
A Journey Beyond Accolades
Dr. Dudley McFarquhar's journey, marked by hard work, innovation, and leadership, stands as an inspiration to many. While his accolades are noteworthy, his vision for a better, more inclusive future in building engineering is what sets him apart. This recognition by NIBS is not the end but just another milestone in his illustrious career. Stone Building Solutions takes immense pride in Dr. Dudley McFarquhar's achievements, and the entire building community looks forward to his continued contributions.
Here's to a future illuminated by the brilliance of Dr. Dudley McFarquhar, PhD, PE!