Tara Stone Is A 2023 Fellow Award Recipient At The WINDSTORM Insurance Network Conference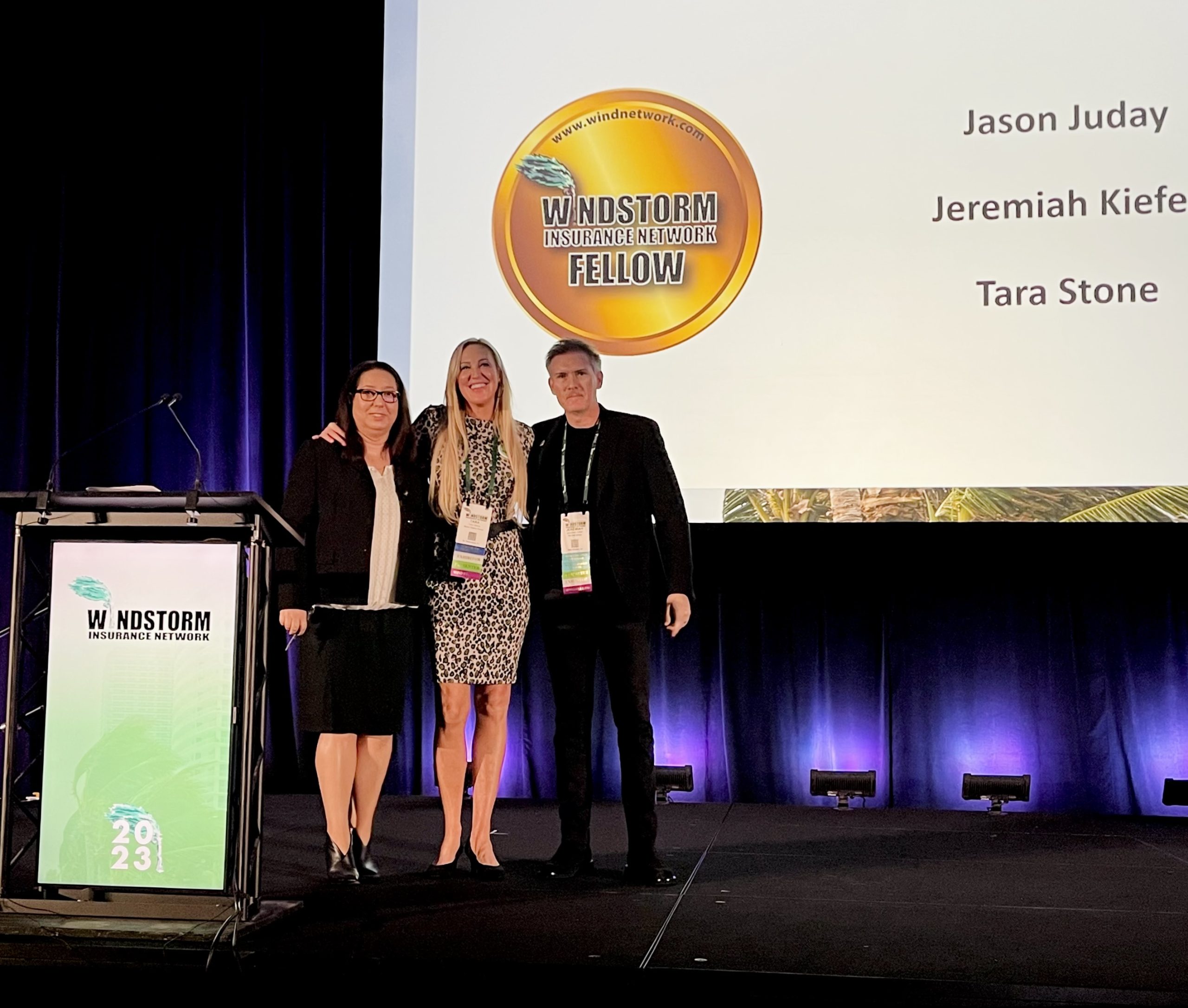 Tara Stone, a leading figure in the public adjusting industry and the CEO of Stone Claims Group, Inc., has been honored with the 2023 Fellow Award at the WINDSTORM Insurance Network (WIND) conference. This esteemed recognition is a testament to her dedication, vast experience, and active contribution to the commercial property insurance claims sector.
Celebrating Industry Excellence: Tara Stone
Tara's journey has been marked by consistent efforts to drive change and innovation in the industry. The 2023 Fellow Award is a recognition of her accomplishments and her commitment to the highest standards of ethics, education, and industry engagement.
To earn the coveted WIND Fellow recognition, Tara has demonstrated impressive career longevity with at least a decade of experience, half of which has been devoted to various aspects of the insurance industry, including legal work, adjusting, contracting, and appraisal. Moreover, her active participation in industry events and contributions, such as speaking engagements and industry involvement, solidified her status as a notable influencer in the field.
The WIND Fellow Award: A Mark of Distinction
The WIND Fellow Award is not just a certificate, but a unique credential for professionals in property and windstorm insurance claims. Recognized WIND Fellows like Tara Stone are revered for their expertise, ethical standards, and dedication to professional development and industry engagement.
Earning the Fellow Award involves rigorous standards, including a minimum of 10 years of insurance experience, with half of that time committed to various industry facets. Moreover, candidates are expected to be WIND members in good standing and have attended at least five WIND annual conferences, a prerequisite that contributes to their Continuing Education (CE) credits.
A Testament to Commitment and Excellence
The conferment of the 2023 Fellow Award on Tara Stone is a momentous occasion that showcases the value of dedication, commitment, and continued learning in the property and windstorm insurance claims industry. It is a powerful reminder of the impact that seasoned professionals like Tara have on the industry, inspiring others to strive for the same level of excellence.
Congratulations, Tara, on your well-deserved achievement, and we look forward to your future contributions to the insurance industry!